Estate Agents in Leek Offering So Much More .. 
We're An Estate and Letting Agency based in Cheddleton, covering Leek and surrounding areas. We pride ourselves in building relationships with our clients and helping them achieve exactly what they want from their properties, whether you want to sell or let your house, we are here to help.
Call us on 01538360245 today for some free advice.
Let My Property    Sell My Property 
Find your ideal property
Use the search box below to find your perfect property.
Estate & Letting Agents Covering The Whole Of North Staffordshire, Including Leek, Cheddleton, Endon & many more.
We are currently looking to expand our client base in North Staffordshire and are working extra hard to meet new clients needs. We are different to other Estate Agents in Leek and offer a a variety of services to suit your needs. It may be that you want a full service where throughout the process you will deal with one point of contact who will be fully qualified and have an understanding of the market or you may want to take the hands on approach and use our software to let your property, you choose!
We cover a wide range of areas in North Staffordshire including, Leek, Endon, Cheddleton, Bagnall, Stockton Brook, Werrington and all surrounding areas. Please get in contact to arrange a valuation or a consultation. 
Lettings in Leek
We help landlords across Staffordshire to rent out their property and find the right tenants.
We offer various services to suit your needs, ranging from a no hassle service Traditional Service, to a Online Service that allows to take a hands on approach whether that's just getting listed on Rightmove, Zoopla and PrimeLocation, or using the software for a full DIY management approach.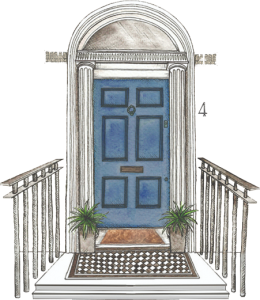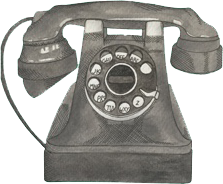 Sales in Leek
Are you a homeowner looking to sell your property in Staffordshire? Our Cheddleton based Estate Agents can help!
We offer easy to understand pricing and a friendly approach that takes the headache away from selling your property.
Property Management Leek, Staffordshire
Based in Staffordshire, Ogilvy & Sneyd are ideally situated to take on property management projects in and around the Staffordshire areas.
With extensive knowledge of Staffordshire, the team at Ogilvy & Sneyd offer a tailored package of property management services for Leek surrounding areas.
We can vet and place ideal tenants for you and your properties, collect the rent for you and deliver any repairs necessary.
With legislations dictating the way you should be presenting and maintaining your properties, it can be difficult to keep up. Don't worry, we'll take care of that too!
Call us today on 01538 360 245 and get to know how we can help you 
Why Are We The Estate Agent With The Best Reviews In Leek?
We listen and understand what our clients require.
We find Tenants and Purchasers as quickly as possible.
We can use traditional methods or modern softwares to suit your needs.
All of our team are members of Propertymark.